As follow-up to this thread:
viewtopic.php?f=44&t=19586
I'll show how I simulate a Poweramp within the dkbuilder.
I give the Hoffman Plexi a whirl, taken from her:
https://el34world.com/Hoffman/files/Hof ... 6V6-V2.pdf
I start with the poweramp part and create the following schematic with gschem: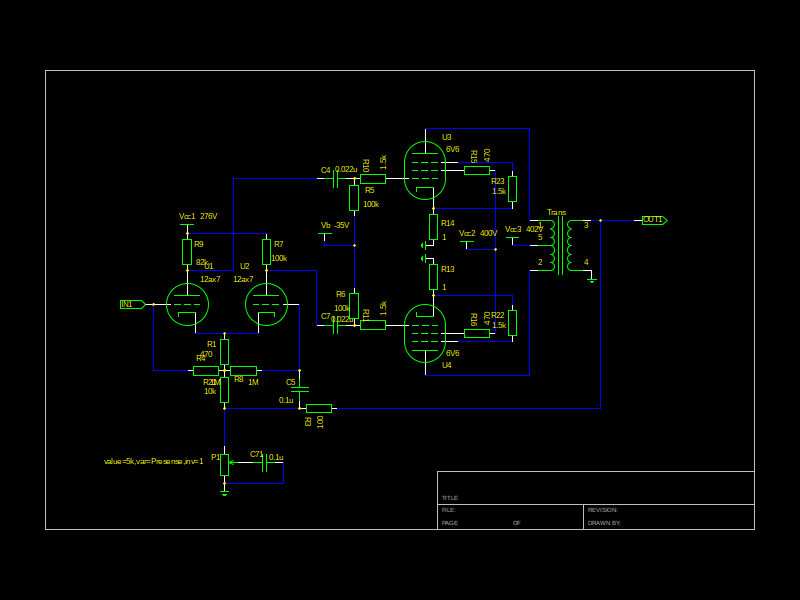 after starting the dkbuilder virtual env I run the following command: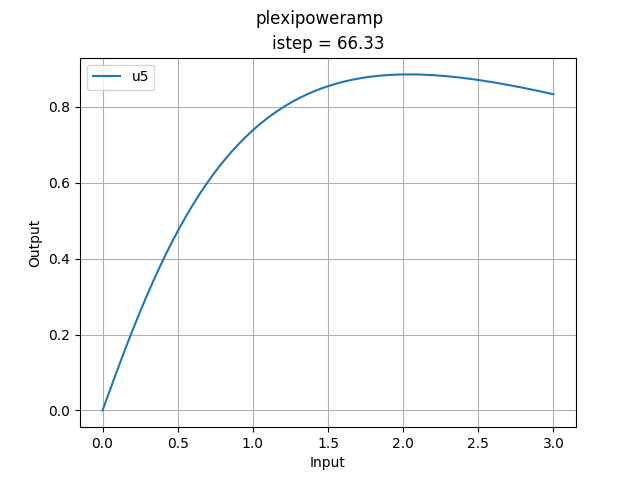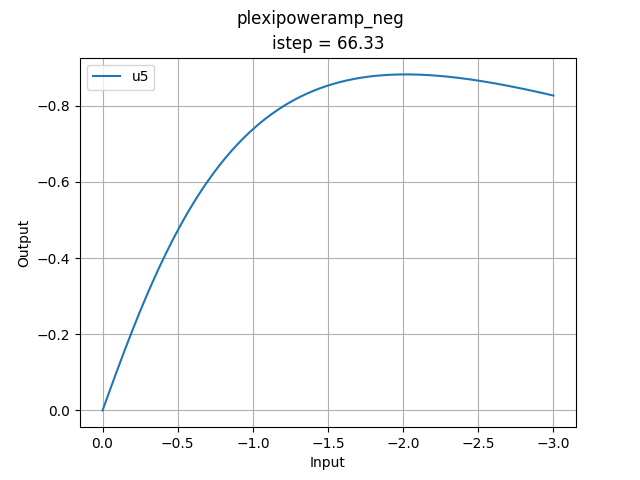 This shows us that the response is equal on both sides.
After doing some sound tests with this I'm satisfied with the result.
As next I create a circuit for the master/tonestack part: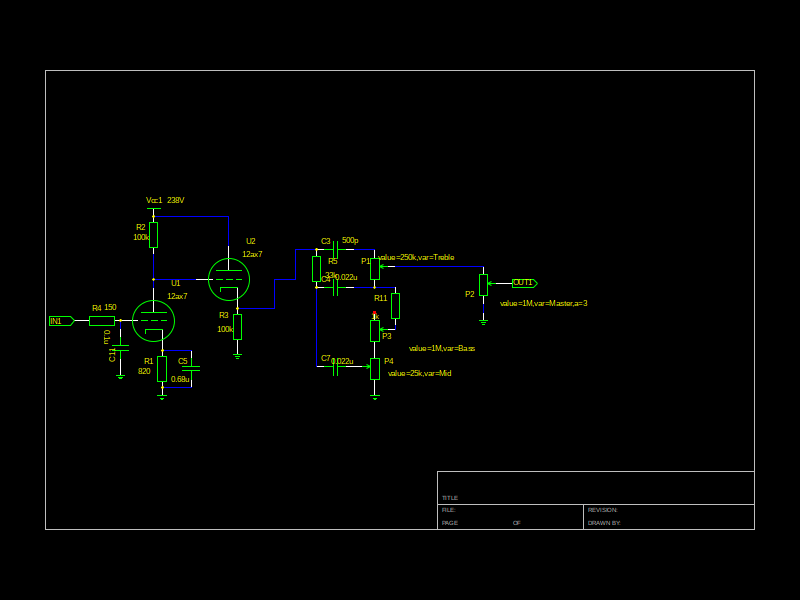 and run finally after some tries the following command:
which result in this response curves: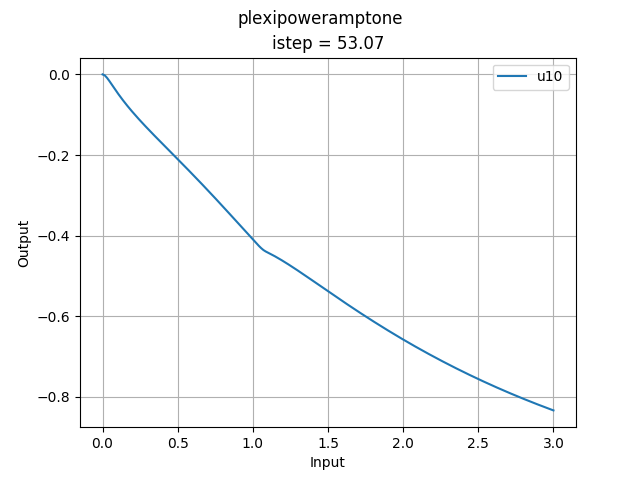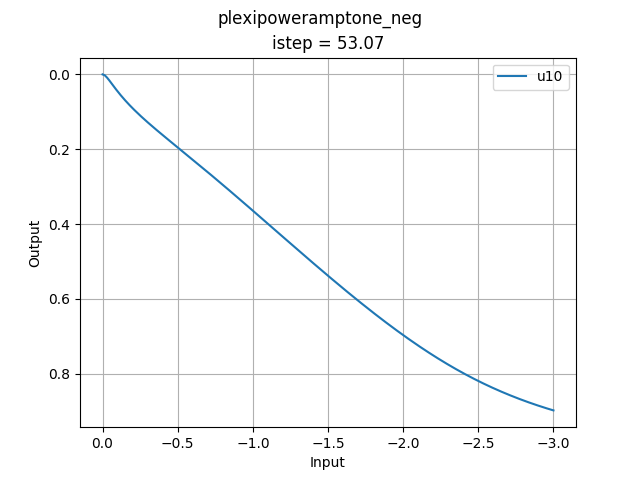 It shows us that here we've a phase inversion and a slightly different in the response on positive/negative input.
In case anyone wonder, I've put a lowpass filter in front of this part, as this one tends to be a bit noisy when cranked up, the lowpass filter out at 11kHz and reduce the noise slightly.
Now I come to the preamp section, I only use the normal channel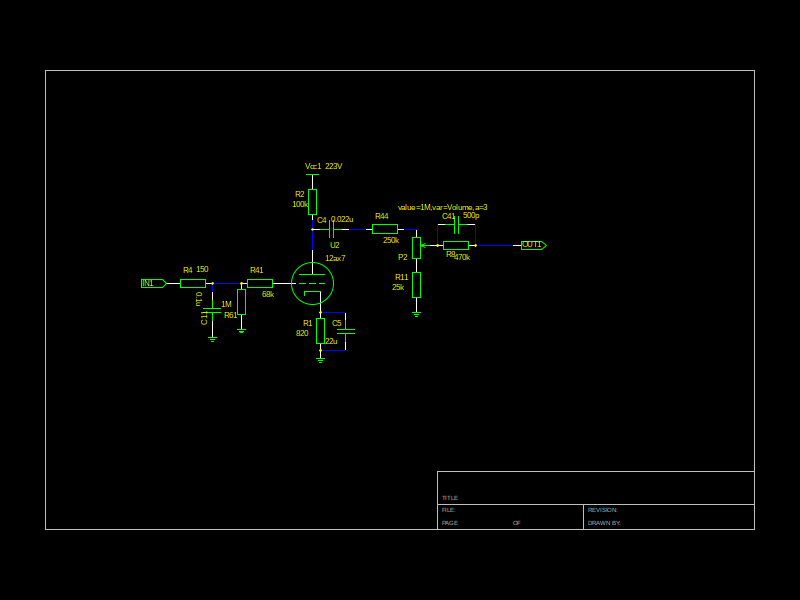 Again I put a lowpass at 11kHz on the input, as this part has the same problem then the previous.
Then after fiddling with some settings I run: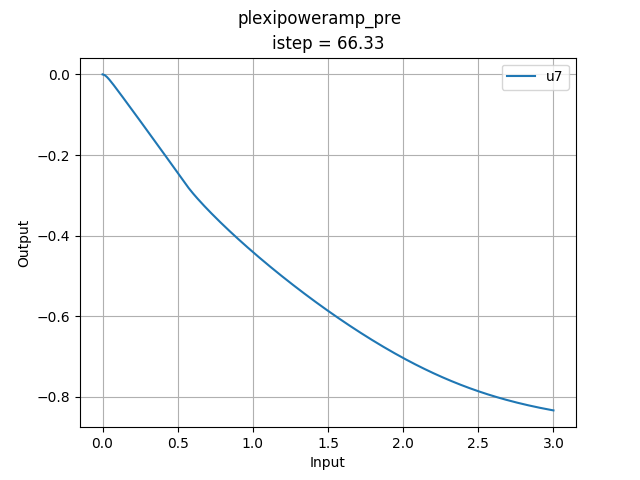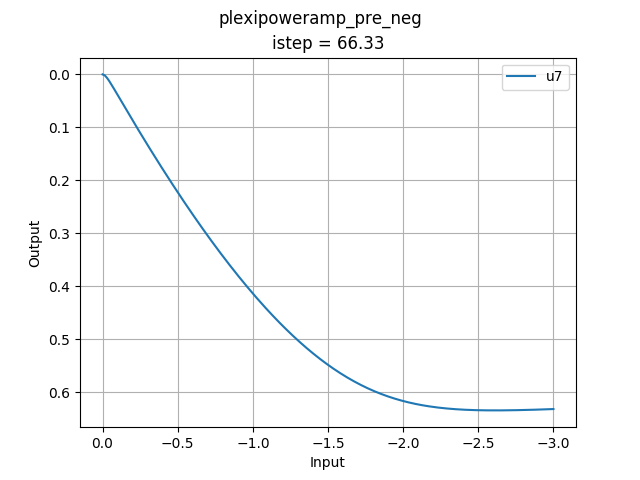 Again we see a phase inversion, and this time a markable difference in the response on the positive/negative side.
Sound test in guitarix gives me nice results, so I stick all together to a single LV2 plug:
Result is this one:
in case you want to try it out, you'll find it here:
https://github.com/brummer10/GxPlexi.lv2