Hi All
so i got myself a Boss RC-300 loop station, its amazingly fun and totally worth going through
June almost broke ass ;P
i was hoping to be able to record whatever flows through it when its used .
unable to accomplish this is looked arround and found a older post in a different
part of this forum.
viewtopic.php?f=4&t=16499
but its gone cold so i decided to try to ask here in the hardware thread.
actually did not know what to expect in terms of audio interface capability terms, maby i will dwell into that at a later point. but for now my mission is to simply see if there is a "MAIN" out over usb into linux to facilitate live recording.
My System
distro: Arch Linux
Kernel* : 4.9.31-1-lts #1 x86_64 GNU/Linux
RAM: 4GB
CPU: intel dual core @ 2.53GHz
HDD: 250GB SSD
(EDIT)Boss RC-300 reference
windows/mac drivers :
https://www.boss.info/us/support/by_pro ... s_drivers/
Manuall :
https://www.boss.info/us/support/by_pro ... s_manuals/
* i also compiled and installed the "4.9.30-rt20-1-rt" kernel last night.
my trusty 10 year old weather beaten laptop made it in only 5 hours this time ;P
output bellow is with the linux-rt kernel
when i plug in the RC-300 i get these outputs
dmesg
in the gnome sounds settings i can see 2 RC-300 devices popping up
i try the following configuration. with no sound from my rc300 with either option.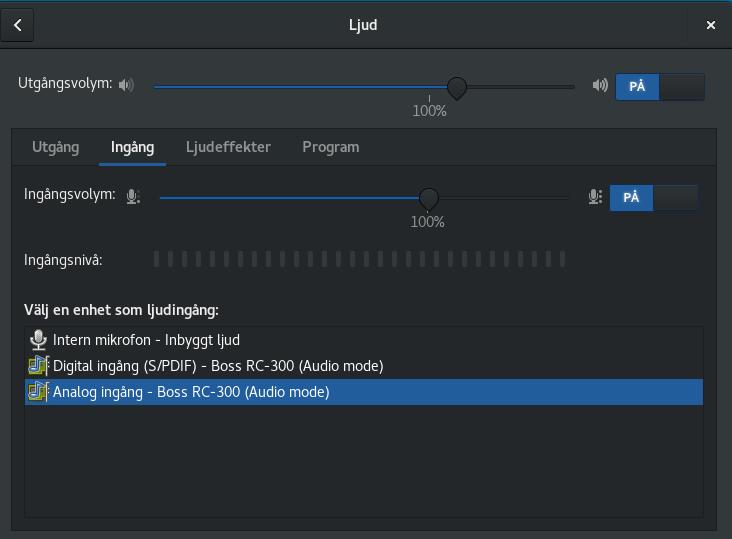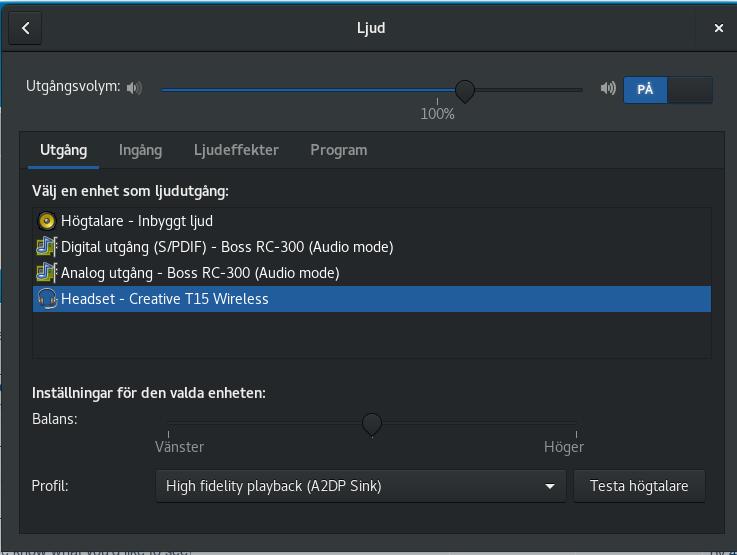 since it dosent work i select the stadard mic input (witch is muted)
and instead try to run jack (through cadence) with the RC-300 as Alsa input. and
my i get this in messages
but as i nither have a Mac or a windows box where i can run the official drivers
and i doubt this pc can handle a windows vm.
but before i go buy a better laptop i would hope to check if someone else
had solved this problem before. any input is greatly appreciated!
Peace
Digikwondo