Hey all,
I have a Creative Prodikeys DM on my machine. It looks like this: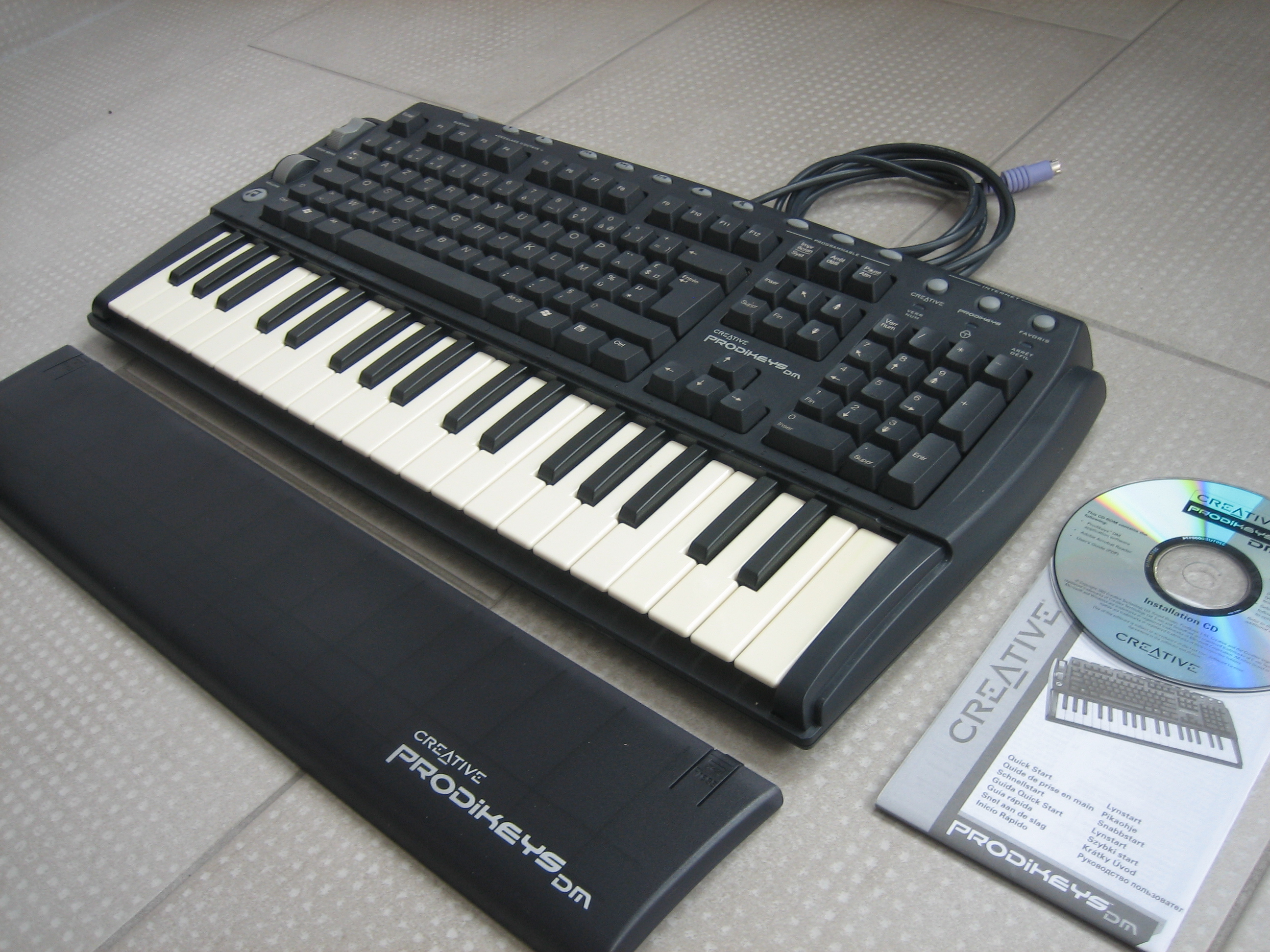 It plugs into the PS/2 port (only!) and uses a driver to translate its PS/2 inputs to MIDI messages. I love the form factor and the idea behind it, unfortunately there is no Linux support.
I'm looking to figure out how this hybrid MIDI/QWERTY keyboard works and maybe see about bodging together a MIDI driver for it. There is a module
HID-Prodikeys
but it's old (not really updated since the 2.6 kernel era) only supports the later USB version of this keyboard.
What works on a standard Linux machine with no additional modules loaded:
- all normal QWERTY keys
- the volume wheel & mute button
- next/previous track, play/pause & stop buttons
All of those functions show up as events when I cat /dev/input/event2 as well.
What doesn't work:
- the piano (MIDI) keys
- pitch bend / sustain / octave shift buttons
- any of the programmable buttons
So that's it for support right now. There don't seem to be any published specifications on how this thing works. I'm hoping to find some expert help on reverse engineering it, maybe using the USB driver as reference, and cobbling something together that makes it show up as a MIDI input device to the system.
If anyone can offer me pointers on how to read what the MIDI keys or extra buttons are sending, so I can see what kind of messages it's delivering to the system, that would be a good place to start.
Any help with this project is appreciated!