Hello again,
No more excuses left: please upgrade!
Qsampler 0.5.3 (

end-of-autumn'18

) is released!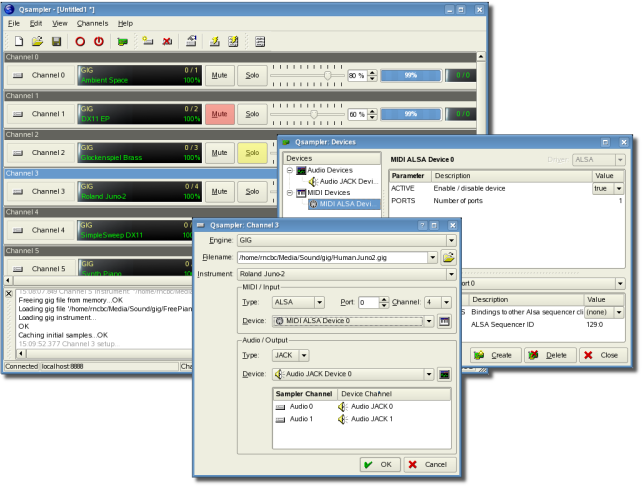 [/list]
Qsampler
is a
LinuxSampler
GUI front-end application written in C++ around the
Qt
framework using Qt Designer.
Website:
https://qsampler.sourceforge.io
http://qsampler.sourceforge.net
Project page:
http://sourceforge.net/projects/qsampler
Downloads:
http://sourceforge.net/projects/qsampler/files
- source tarball:
-
AppImage
packages:
Change-log:
- Avoid saving plug-in sampler channels and related devices to regular LSCP (*.lscp) session files.
- Fixed MIDI and Audio device selection on the common sampler channel settings dialog.
- Old deprecated Qt4 build support is no more.
- AppStream metadata updated to be the most compliant with latest freedesktop.org specification and recommendation.
License:
Qsampler
is free, open-source
Linux Audio
software, distributed under the terms of the GNU General Public License (
GPL
) version 2 or later.
See also:
http://www.rncbc.org/drupal/node/1957
Enjoy && have (lots of) fun!
--
rncbc aka Rui Nuno Capela