SampleHive - A simple, modern audio sample browser/manager for GNU/Linux.
SampleHive lets you manage your audio samples in a nice and simple way, just add a directory where you store all your samples, or drag and drop a directory on it to add samples to it, and it will help sort, search, play and view some information about the sample.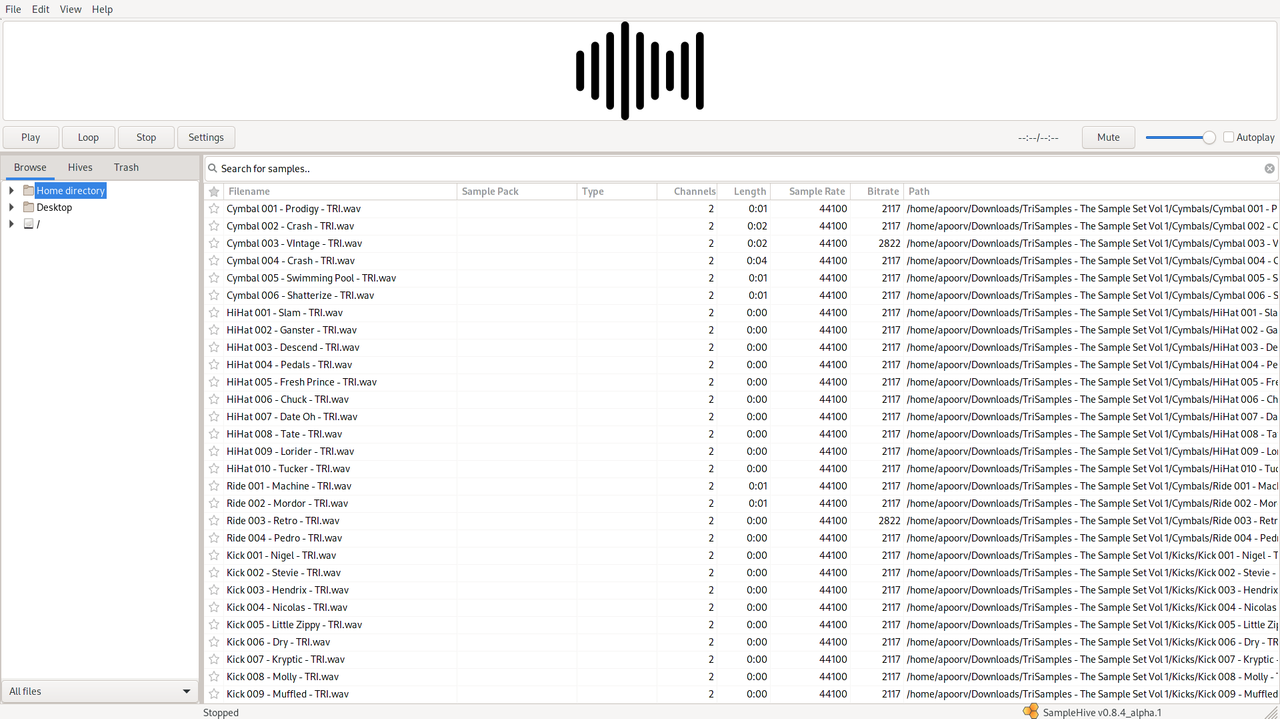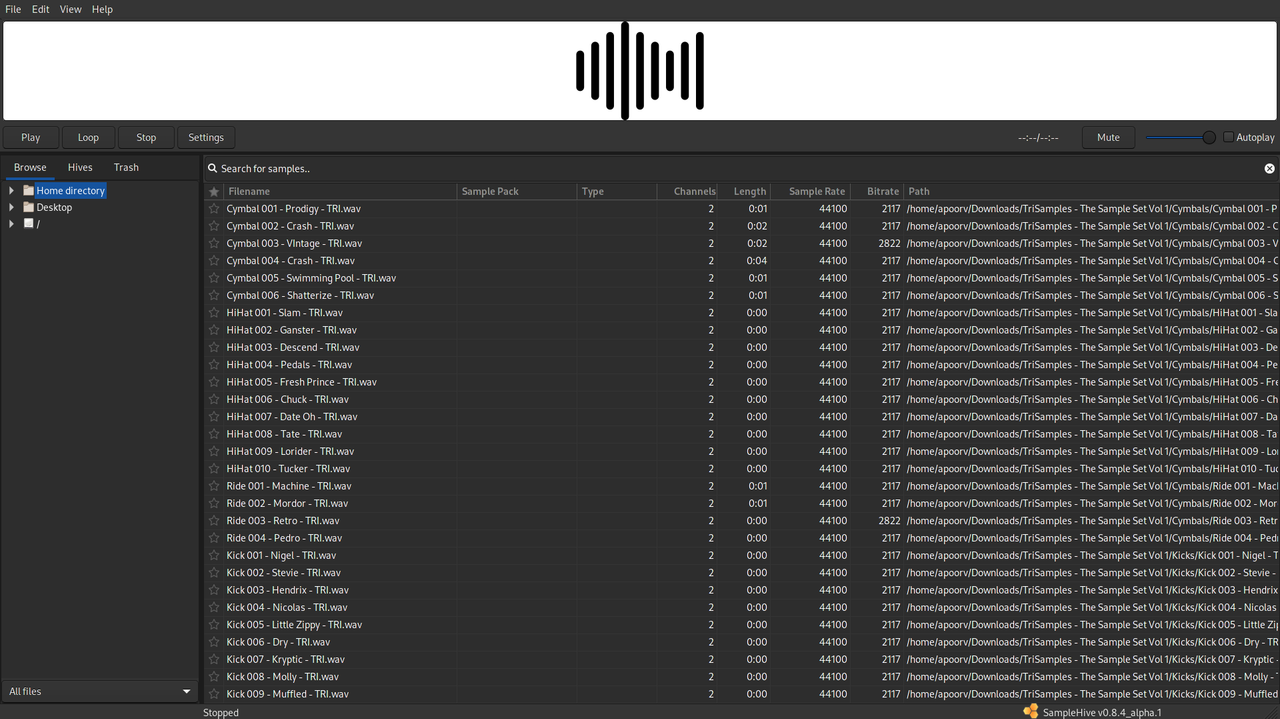 As the title says, SampleHive is still in alpha stage, if you find any bugs please feel free to create a issue on the repository linked below.
Gitlab:
https://gitlab.com/samplehive/sample-hive
Releases:
https://gitlab.com/samplehive/sample-hi ... .4-alpha.1
Website:
https://samplehive.gitlab.io/website/