Death wrote:@thebutant - Yeh to be honest, one of the things that attracts me to it is the fact that the GUI doesn't have that bare minimum Windows 95 look that a lot of these Linux DAW's have lol.. I know the look of a program doesn't mean it doesn't function well, but man, it definitely makes it hard for me to use something I'll be spending so much time with if it looks like crap. I'm the same with plugins - I don't like a utilitarian interface, I like on that looks like a piece of analogue gear

It just inspires me more and that's totally what matters when making music, right?
Agreed. We're not allowed to say that we hate the all new and improved Windows 10 look that looks like Windows 3.11. Like you I am not going to spend hours looking at something that looks unpolished.
What I also like about Qtractor it that it can look a lot less intimidating and less trying to the eye than most other full blown DAW's. You can disable the windows from the Mixer, Jack, error Messages and Files to let yor DAW look like this:

That's it and that's all you need! Name one DAW with the possibilities of Qtractor that looks as simple as that.
Jackcontrols are "built in" and look like this: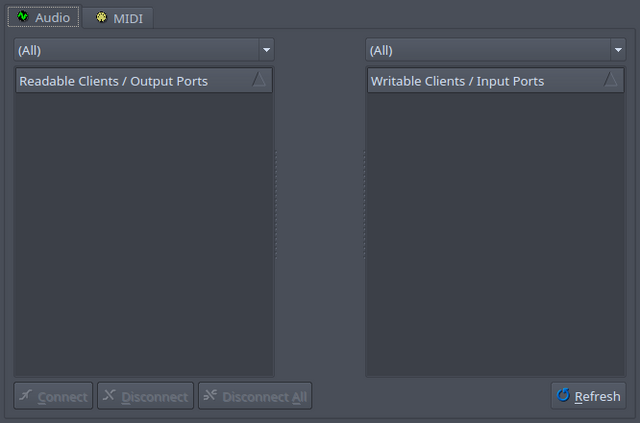 The "regular" Qjackctl window look like this: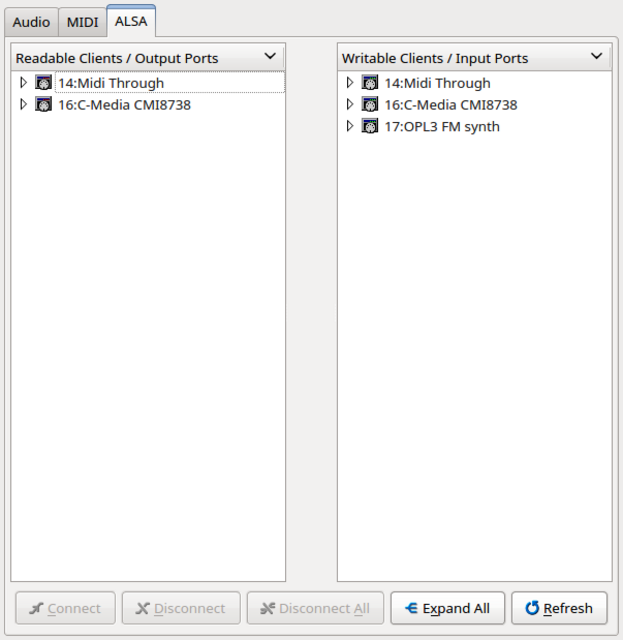 Notice that Qjackctl has an extra tab called "Alsa". This actually is the tab for "real" Midi. Confusingly, Jack has its own version of Midi that it calls "Midi". So Jack calls regular Midi "Alsa" because it is from Alsa (Alsa = sound driver for all of Linux). Qtractor omits the Jack version of Midi. I like that.